Visa Denial Lawyer in London
Have you been denied a U.S. visa?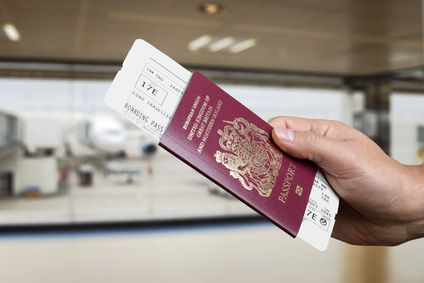 Applicants who choose to brave the complex U.S. immigration process should be aware that obtaining entry into the United States, on either a temporary or permanent basis, involves a difficult legal journey and the inherent risk that setbacks and denials will occur. As such, U.S. visa denials are an unfortunate reality for some applicants. Fortunately, however, there are certain avenues available to denied applicants to gain entrance into the United States. Searching for an attorney for a visa denial case in London? If your visa has been denied, get the dedicated legal representation of a US Immigration Attorney in London at the American Immigration Law Office LTD.
There are many reasons why a visa may be denied, and denied applicants should receive a letter at the end of their interview at the consulate or embassy which specifies the reason for a denial. The reason for ineligibility can range from simple matters such as missing documents or forms to more serious grounds of inadmissibility, including criminal convictions or having overstayed a previous visa. Some of the most common grounds for denial include:
214(b) Denial
Applicants can be denied visas if the consular officer determines that they did not have sufficiently strong and long-term family, social and economic ties outside the United States, which makes it unlikely that they will depart the U.S. at the end of their temporary stay. A denial under 214(b) is not permanent, and the applicant can re-apply for the visa submitting new relevant information. Read the firm's blog for further information concerning 214(b) visa denials.
221(g) Denial- Administrative Processing
This denial can be issued for simple matters such as missing certain documents or forms required for the particular visa. In this situation, visas may be issued once the documents are supplied. In other circumstances, 221(g) denials can be issued when consular officers discover new issues related to a USCIS approved petition, such as overlooked errors or grounds for inadmissibility. Access the firm's blog for further information concerning 221(g) visa denials.
Overcome a Visa Denial with the Firm's Help
Visa refusals may be overcome by furnishing additional information or documentation that establishes an applicant's eligibility for the visa or by taking other available actions. Focusing exclusively on US immigration law, the firm can evaluate your case, determine the facts surrounding your denial and immediately begin taking action to protect your US immigration goals. Denials and their curative measures vary from case to case, and it is strongly recommended that you request a consultation with an immigration lawyer to learn about what can be done for your personal situation. Need a lawyer for your visa denial immigration case in London?