Shelly M. Principe, Esq., Of Counsel Attorney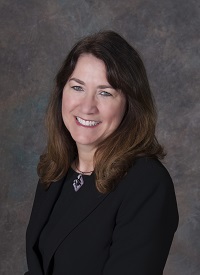 Shelly Principe limits her practice to U.S. immigration law, focusing on corporate immigration law and procedure, bringing a wealth of experience in employment-based visa applications whilst also handling family-based immigration matters. She represents individual clients, start-ups, and multinational companies on all aspects of immigrant and nonimmigrant strategy and preparation with a focus on corporate compliance.
Her practice includes employment-based nonimmigrant visas such as the E-1 Treaty Trader, E-2 Treaty Investor, L-1 Intra-Company Transferee, H-1B Specialty Occupation Worker, O-1 Individuals with Extraordinary Ability, permanent residence, and complex citizenship and naturalisation matters. She regularly counsels clients regarding employer sanctions and I-9 compliance issues, and provides immigration support for corporate restructuring. She has worked with international transferees, investors, and CEOs in their visa matters.
Ms Principe is a member of the American Immigration Lawyers Association (AILA), and has recently served on AILA committees that provide legal education programming for immigration attorneys. Licensed as a US attorney in both Wisconsin and Illinois, Ms Principe practices US immigration law in Wisconsin. She graduated from Marquette University Law School in Milwaukee, WI, with a Juris Doctorate Degree in 1989. Ms Principe's prior experience includes over 6 years with Fragomen, Del Rey, Bernsen & Loewy, S.C. in Chicago, IL, and she is the author of a chapter published in "The Visa Processing Guide: Process and Procedure at U.S. Consulates and Embassies" (2002-2003 Edition, Eighth Edition - 2000, Seventh Edition - 1999, Sixth Edition - 1998).